NAVY GLADIATOR REUNION GROUP
Reunion News

Reunion Sign-up Sheet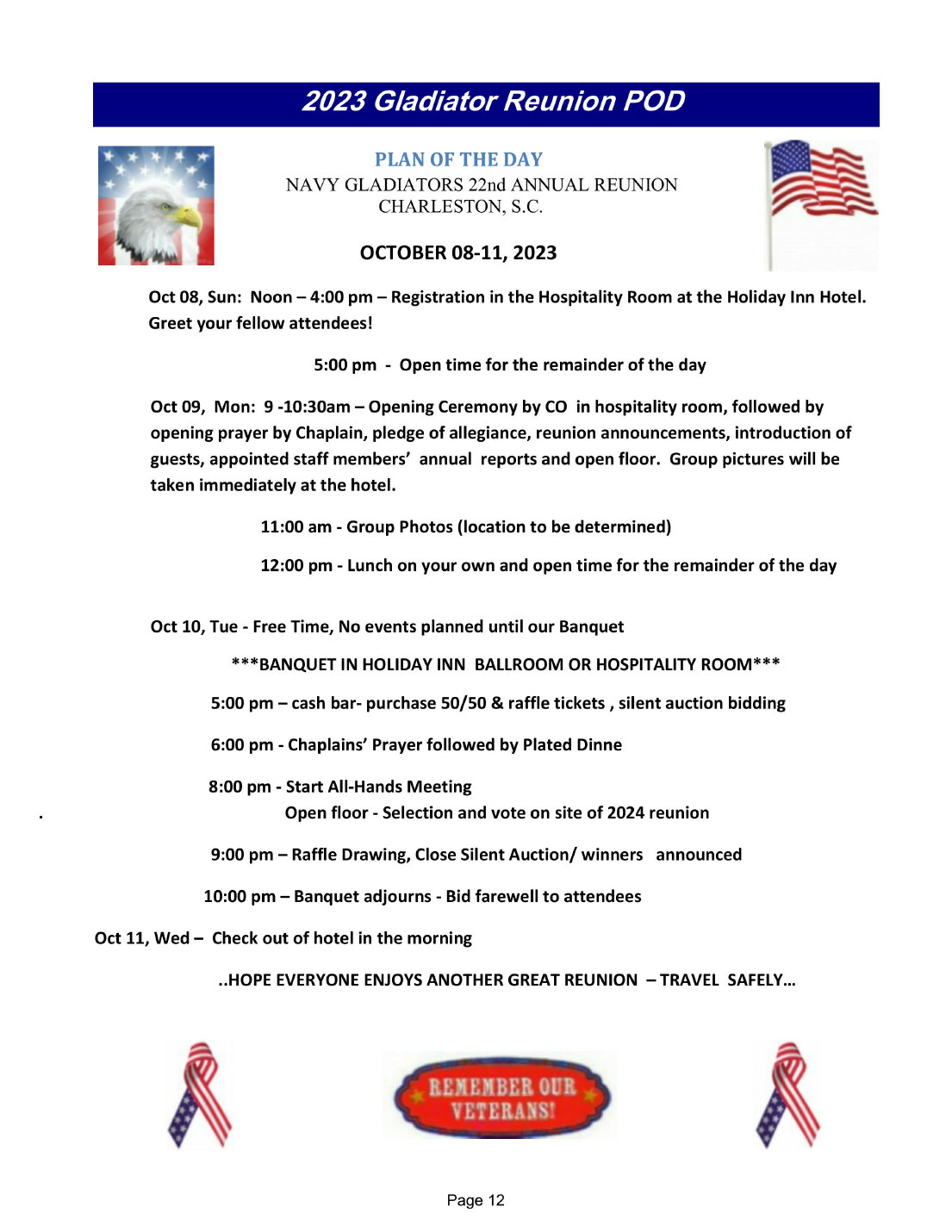 2018 REUNION
Out 18th Gladiator Reunion held in Hampton, VA. is now history. We would like to thank all the Gladiators and Guests that attended this year's event. Our reunions seem to be getting bigger and better every year and this year's reunion was no exception. We would also like to thank the staff any everyone who participated in setting up this wonderful event..... Your efforts are greatly appreciated for a job well done.
It's now time to start planning for our 19th Gladiator Reunion. Next years reunion is already in the planning stage and will be held in Pensacola, FL. In the past years our reunions have been a huge success. Let's get together and share our stories with our friends and fellow Gladiators once again.
Additional Information will be posted as it becomes available.