NAVY GLADIATOR REUNION GROUP
CUBI CAT PICTURES


Sometime after NAS Cubi Point and the Officers Club closed, John "Sully" Sullivan presented the National Naval Aviation Museum at NAS Pensacola, FL. a display of the Cubi Point Catapult Ride. The display sat proudly in the Cubi Bar Reproduction at the Museum.

On our 2014 Gladiator Reunion held in Pensacola, Fl. John "Sully" was looking forward to showing us the Cubi Catapult Ride Display that he had presented to the museum years ago. Alas, he was totally disappointed that the ride is no longer on display due to its not fitting in with the Navy's new "Clean Image". Beer drinking, hard charging and letting off steam in wartime at a bar are not the images the Navy wants to put forth these days. "Sully" and his son Jack Sullivan went through the entire Cubi Bar Replica and then the entire museum looking for the Cubi Catapult display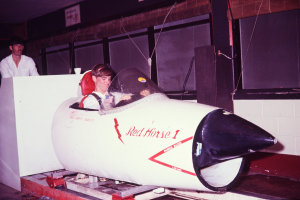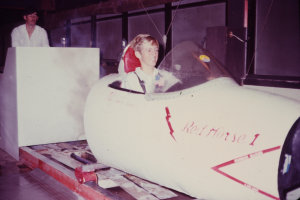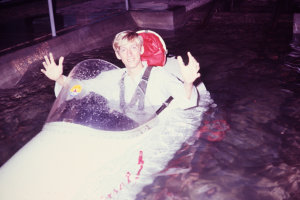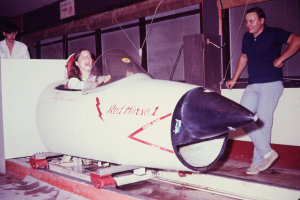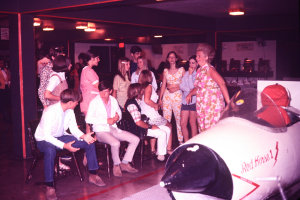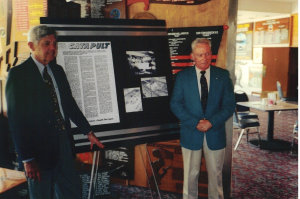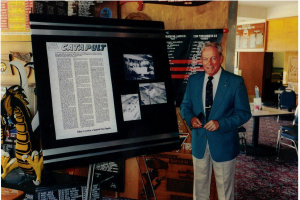 Ed Smith preparing to be fired down the track of The Catapult Ride.....Ed's dad was the commissary officer in Subic Bay Philippines back in 1968-70.
John "Sully" Jr. at the moment of launch...... heading down toward the pool......you can see the smoke coming out the back....Ok....now I'm in the pool and have to be wenched back out for the next person's try.
Sully's daughter Maura getting ready to be launched as the AIMD guys watch. The off duty crew from AIMD made a lot of good spending money running the Cat Ride for The O'Club. They were all good guys.
Some of the folks waiting their turn to ride The Cubi Cat.....This bar was a great room with stage, bar, dance floor, tables, and of course The Cat Ride. It was located just out back of the main Cubi O'Club on top of the mountain overlooking the runway at Cubi Point.
John "Sully" Sullivan presenting the Cubi Bar Catapult Ride display to the National Aviation Museum. The history of the ride and a few pics on the board. Capt Rasmussen (head of the museum) is on the left and John "Sully" is on the right, official pictures were taken at this presentation.
The following pictures were taken some 45 years ago at NAS Cubi Point at Subic Bay in the Philippines. John "Sully" had arranged to have the CAT ROOM reserved for a private birthday party for his son John "Sully" jr., and Daughter Maura. All their friends were there. They had a band, food and the room for a 3 hour period from 6-9 PM. After that the pilots took over the room until closing. They had 30-40 shots at catching the wire but no one did and they all went into the pool! At some point they actually had them push the cockpit to the wire.....attach it and push it toward the pool to see what would happen if you did catch the wire......it stopped short of going in the pool.......now they knew....
Click on Picture to Enlarge