The Tragic Fire, July 29, 1967 10:52am



Miscellaneous Pictures

1967 WestPac Members
"Click" on Picture to view Full Size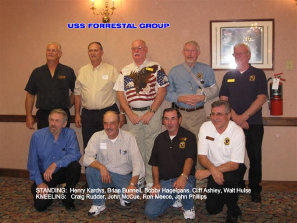 Making 25 Knots
Chlorine Gas
Uncontrolled Fires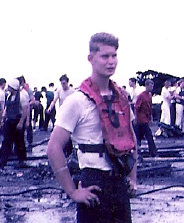 Henry Kardys July 67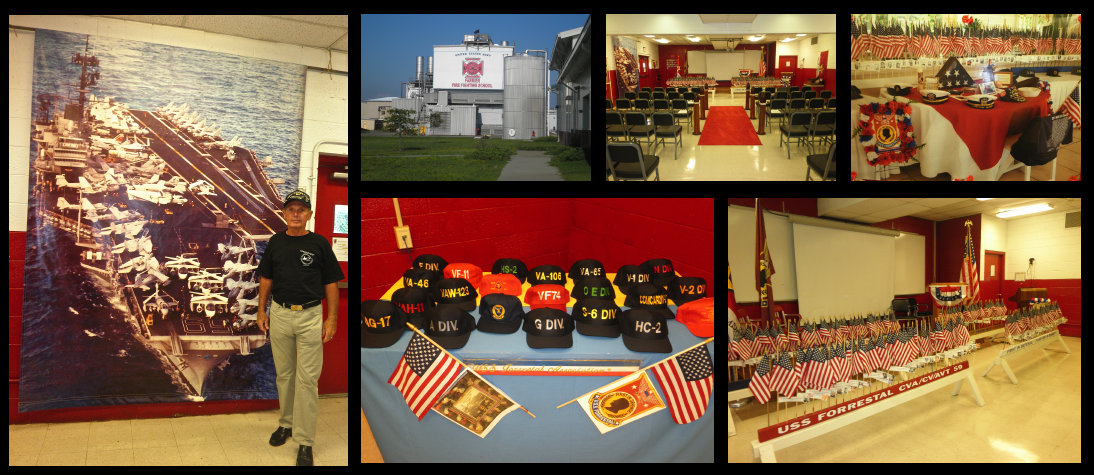 USS FORRESTAL Remembered
July 19, 2013
Pier 4, Philadelphia's Inactive Ship facility
July 26, 2013
Walt Stinner attended the USS FORESTALL Fire Memorial Service at Farrier Fire Fighting School Norfolk, Va
and Pier 4, at Philadelphia's Inactive Ship Facility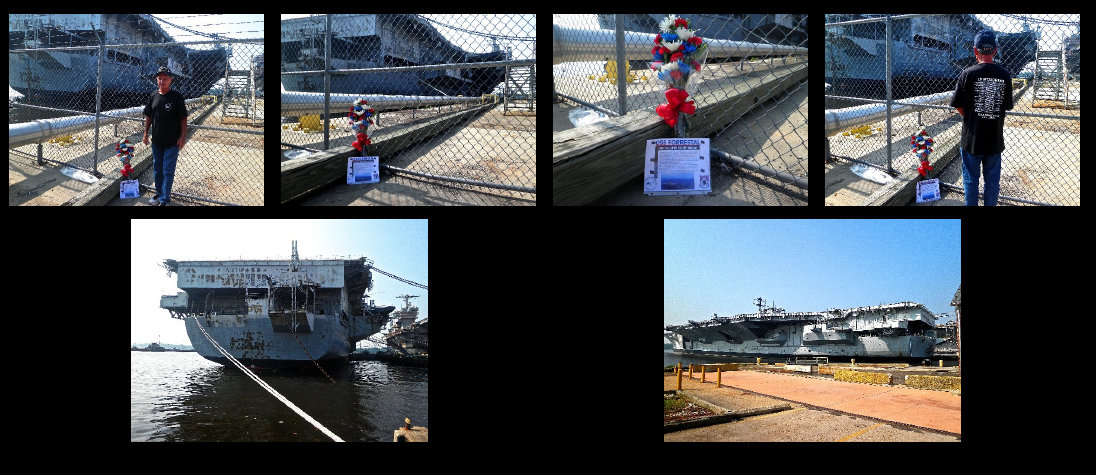 July 29th 2017 marks the 50th anniversary of the Forrestal Fire where 134 men lost their lives and many more were injured. There isnít a day that I donít look back and remember the tragic events of that Saturday morning. Our squadron alone lost 8 young men. Men whoís lives were taken away much too early.

The fire started at 10:52 am when a Zuni rocket accidentally launched due to an electrical a short-circuit. The rocket zipped across the flight deck and hit the fuel tank of an A-4 Skyhawk piloted by LCDR John McCain, now a U.S. Senator and former presidential candidate. McCain struggled from down the nose of his plane and jumped onto the now-burning deck. Less than two minutes later, the first 1000lb bomb, heated by the fire, exploded ripping a hole in the flight deck and spraying the deck and crew with shrapnel and burning fuel.

Most of the trained firefighters aboard the Forrestal were killed in the fire, and the rest of the sailors and officers aboard did the best we could to contain the fire; or at least what we thought was best. Some sprayed the deck with foam to contain the blaze, while others sprayed seawater on the fire, which washed away the foam. Most of us werenít trained to handle such a disaster.

On Saturday, July 29th 2017 a memorial ceremony, sponsored by the USS Forrestal Association, in Washington DC -- Over 600 people attended. The attendees consisted of USS Forrestal Members, Survivors of the Forrestal Fire and Family members of the deceased. The 30-minute procession from our Hotel to Fort Myer consisted of 12 busses with a full 12-motorcycle police escort.

The ceremony was a traditional Naval Memorial Ceremony that consisted of a Naval Honor Guard, Singing of the National Anthem, a Bell Ceremony (Reading of the names of our Fallen Shipmates). There was also a reading of the Captains Prayer, a Bagpiper and playing of taps. The ceremony was to have to been held at the Arlington National Cemetery and the Vietnam Wall, however, due to inclement weather, it was moved to Fort Myer. After the ceremony at Fort Myer, we were given the option to visit the Vietnam Wall for a Wreath Laying ceremony. Personnel from Strike Fighter Squadron VFA-106 also attended and or participated in the ceremony to pay tribute to our fallen 'Gladiators:
"Click" on Picture to view full size
July 29, 2017
50 Year Anniversary USS FORESTALL Fire Memorial Ceremony in Washington D.C.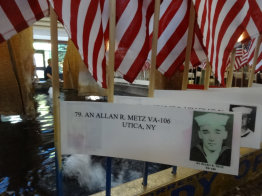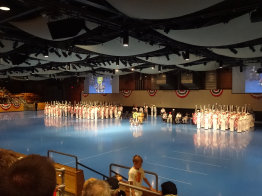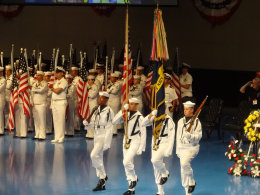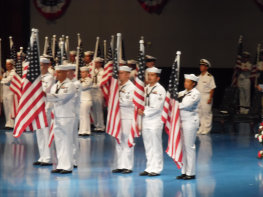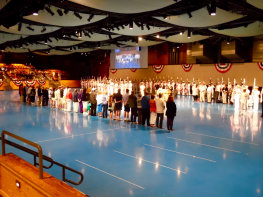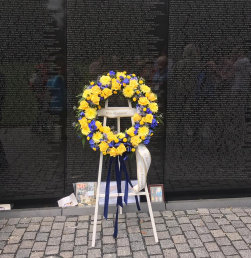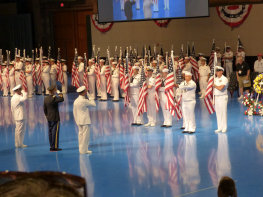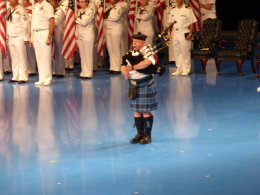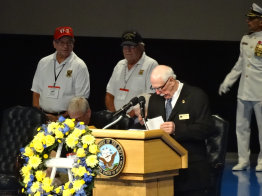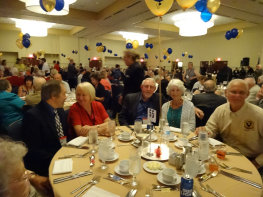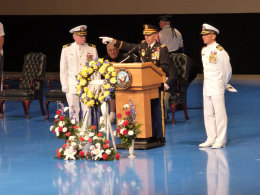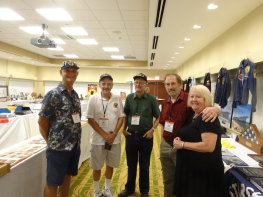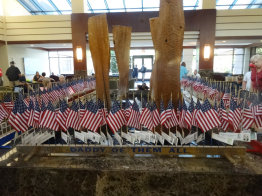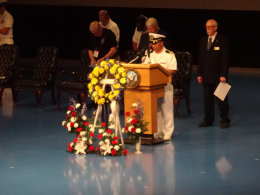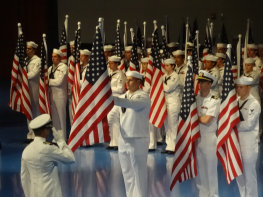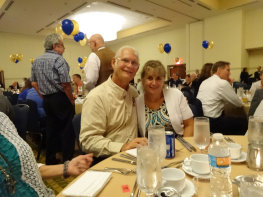 In Attendance from VA-106
Cliff & Gena Ashley, John McCue, Jim McGeever, Hank & Pam Kardys
Charles & Diane Maurer, Craig Rudder & Linda Maddy, Walt & Joanne Stinner
Ken Killmeyer
USS Forrestal Assn
Colonel Emmett O'Hare, (Ret)
- - - - - - - - - - - - - - - - - - - - - - - - - - - -Bell Ceremony - - - - - - - - - - - - - - - - - - - - - - - -